At ASCO 2023, we are excited to showcase our latest advancements in oncology research and our commitment to helping patients with cancer.
Our use of real-world data allows us to enhance the representativeness of cancer treatment trials and generate insights into diverse patient populations, thus unlocking the opportunities for improving health equity.

Our clinical research technology ensures more effective, efficient, and less burdensome clinical trials through trial design decision-making, optimized patient enrollment, clinical data acquisition and automated data delivery.

Finally, our advanced AI methodologies, such as machine learning and natural language processing, allow us to learn more from patients, faster, so we can accelerate oncology drug development and answer timely research questions as the standard of care changes.


Aligned with ASCO 2023's theme of "Partnering with patients: The cornerstone of cancer care and research," our research aims to revolutionize how we understand and address diverse patient experiences, bringing us closer to better, more equitable cancer care. As we explore how real-world evidence and technology can improve cancer treatments and make them more accessible, we remain committed to using data for good. We are excited to share our insights with the scientific community and continue to work towards reimagining the infrastructure of cancer care.
Clinical trial diversity planning solution
Our solution leverages data derived from diverse patient populations, at the point of care, offering actionable, accurate insight. No matter what stage you are in, Flatiron can help you design, or refine a trial diversity plan that addresses FDA guidelines.
From chip to bedside—Oncology in silico R&D
The McKinsey Cancer Center will be hosting its 15th Annual Cancer Center Congress Series Symposium at ASCO 2023. Javier Jimenez, MD, MPH, Chief Medical Officer, will join this year's panel discussion focusing on oncology data and the applications of machine learning and artificial intelligence to clinical development.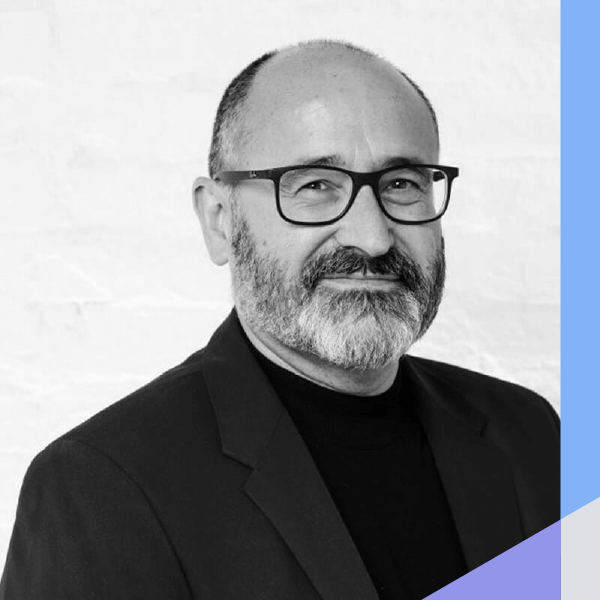 Learn more about our thought leaders that will be on the ground at ASCO, bringing invaluable expertise and knowledge.
Blythe is a senior principal investigator specializing in real-world data for biopharma and clinical trial sites. With 15+ years of experience and advanced degrees in pharmacoepidemiology and economics, she collaborates with clients in life sciences, academia, and government to generate meaningful insights on the value of medicine, improving patient outcomes. Notable achievements include serving as a head pandemic data scientist at The White House and roles at ISPOR, Bill and Melinda Gates Foundation, and Fred Hutch Cancer Center.
Emily leads the Research Network at Flatiron, partnering with clinical trial sites on how to best benefit from technology designed to make their work easier and more efficient. She works with both academic and community oncology sites on a daily basis. Emily has more than 20 years of experience in the clinical research industry, running global clinical trials and managing large, remote teams. Emily holds a B.A from The University of Kansas and an MBA from University of Missouri-Kansas City.
Emily leverages her clinical and research expertise to develop innovative approaches to real-world evidence generation and inform product strategy. Her interests include integrated approaches to real-world data, such as clinico-genomics, clinico-claims, or imaging data, as well as novel approaches to real-world study design. In addition to her role at Flatiron, Emily maintains a clinical practice specializing in breast malignancies at Fox Chase Cancer Center.
Aaron is a medical oncologist, clinical informatician, and health outcomes researcher who serves as the clinical lead for the machine learning team and focuses on the use of natural language processing and machine learning to facilitate cancer research and care. In addition to his role at Flatiron, Aaron has a faculty appointment at the NYU School of Medicine in the Department of Medicine and maintains a clinical practice at Bellevue Hospital, with a focus on solid organ malignancies.
Alex leads Flatiron's Clinical Research business unit, helping sponsors and research sites design better studies, broaden access to and representativeness of clinical trials, accelerate timelines, and reduce the operational burden usually associated with clinical research. Alex has over 15 years of experience working with oncology-focused pharmaceutical and biotech companies to address a wide range of strategic and operational challenges. He has a bachelor of science in biological engineering and a master of engineering in biomedical engineering from Cornell University.
Hugh leads growth strategy for Flatiron's Clinical Research business unit, helping to identify future investment and partnership opportunities. Hugh has over 20 years of dedicated experience in clinical trial design and operations and has developed multiple market-leading, trial-related technologies. Hugh holds a Ph.D. in Policy Analysis from the RAND Graduate School and has also received master's degrees in international economics and international relations from SAIS at Johns Hopkins University and international politics from Université Libre de Bruxelles in Belgium.
Neal is a medical oncologist, clinical investigator, outcomes researcher and health tech executive. At Flatiron, Neal drives the development of technological innovations to enable clinical research to take place wherever care is delivered. He is the current chair of the NCI Director's Clinical Trials and Translational Research Advisory Committee (CTAC), previously served on ASCO's board of directors, and as chair of the National Cancer Institute Gastrointestinal Cancer Steering Committee. Prior to joining Flatiron, Neal was Professor and Chief of the Division of Hematology and Oncology at University Hospitals Cleveland Medical Center and Case Western Reserve University, and Associate Director for Clinical Research at the Case Comprehensive Cancer Center.
May leverages her experience as a medical oncologist and researcher to accelerate learning through the generation of real-world evidence in order to improve patient care and outcomes. Prior to joining Flatiron, May worked for Premier, Inc. and was an assistant professor and health services researcher in the departments of Clinical Cancer Prevention and Gastrointestinal Medical Oncology at MD Anderson Cancer Center.
Stephanie leads the Real-World Evidence business unit, setting the strategy to drive long term growth and to accelerate Flatiron's leadership in the way real-world oncology data is collected, combined and analyzed. Stephanie joined Flatiron in 2022, with 20 years of experience leading businesses at the intersection of real-world patient data, technology, and analytics within the life sciences industry. Prior to Flatiron, she served as the General Manager of Life Sciences Data and Analytics at Veradigm, an analytics subsidiary of Allscripts.
Matt is an epidemiologist who has been in the pharmaceutical and consulting arena for 24 years with expertise in real-world data and its fitness of use for pharmaceutical needs. In his new role at Flatiron, Matt will work closely with biopharma customers to understand their unique oncology evidence needs, scope and define scientific solutions tailored to address these goals, and advance Flatiron's capabilities in RWE analytic services.
At Flatiron, Craig works with biopharma sponsors and CROs in the clinical research space, helping them leverage technology and data to design and support more effective clinical trials. Craig has worked in the pharmaceutical industry for over 20 years in the areas of clinical development, clinical technology, digital, innovation, strategy, and business management.
Deepika is responsible for establishing and growing strategic partnerships with biopharma across the East Coast. She has extensive experience across R&D, HEOR and Commercial and partners with biopharma to develop solutions that unlock use cases across the product life cycle. She is also responsible for scaling Flatiron's recently launched analytic, scientific, and consultative services. Prior to joining Flatiron, Deepika was at Deloitte, where she worked with biopharma to establish in-house RWE capabilities and unlock innovative use cases such as the use of RWE to inform trial strategy, pragmatic trials, and post-marketing commitments.
Lauren leads the strategy and design of products for Flatiron's Clinical Research business unit. Lauren creates products for biopharma sponsors, CROs, and clinical research sites, ensuring technical stability, interoperability, and technology designed to support new working models. Lauren has over a decade of experience in the clinical research industry, is a published thought leader, and frequently speaks at clinical research events.
Steve is a founding member of Flatiron's San Francisco office and is responsible for building partnerships with biopharma companies and health tech startups who are innovating in the oncology ecosystem. He also leads commercialization efforts across Flatiron's RWE portfolio which spans clinical, genomic, and imaging data modalities as well as analytics. Prior to Flatiron, Steve led biopharma client engagements at IQVIA with an emphasis on global pricing, market access, and portfolio strategy.
Shane leads the commercial organization that develops partnerships with life sciences companies, advancing our customers' research priorities through new approaches to evidence. Shane has over a decade of experience in the oncology space. Prior to joining Flatiron in 2014, he partnered with leading oncology-focused biopharmaceutical companies to support their R&D and commercial strategies. Shane is a scientist by training, having completed research appointments in cancer biology at several academic institutions, including Harvard Medical School and the University of Notre Dame.